1000mm Step Width with VVVF Control Escalator are popular model of indoor commercial escalator and indoor commercial escalator. Bester escalator extremely reflects the features of safety、efficiency and lower energy. Advanced VVVF technology issued for driving system, Shandong Bester Elevator Co., Ltd. gives the best service for customer with economics safety and practicality.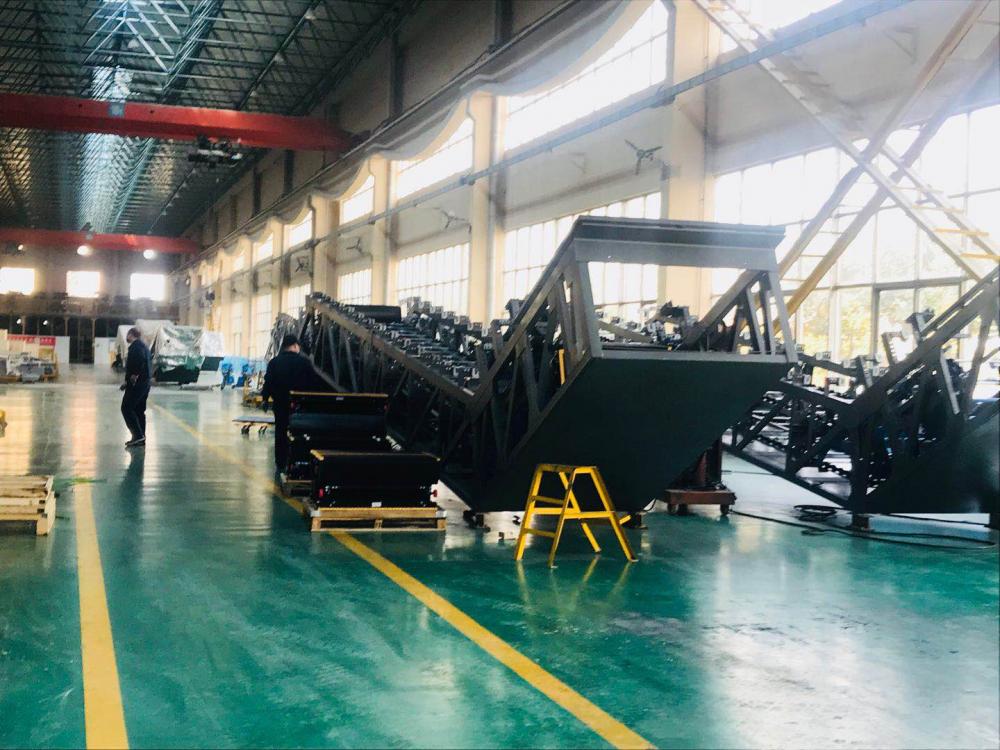 Security Design
High-quality steel rectangular tube is used in weld truss. It owns excellent mechanical property and is better than angle iron on the property of bending resistance, tensile strength and shock resistance. Compared with angle iron truss, this one is stronger, safer, more stable and durable.
20 # whole angle iron is used in Truss ends as fixed support to improve elevator strength and fastness;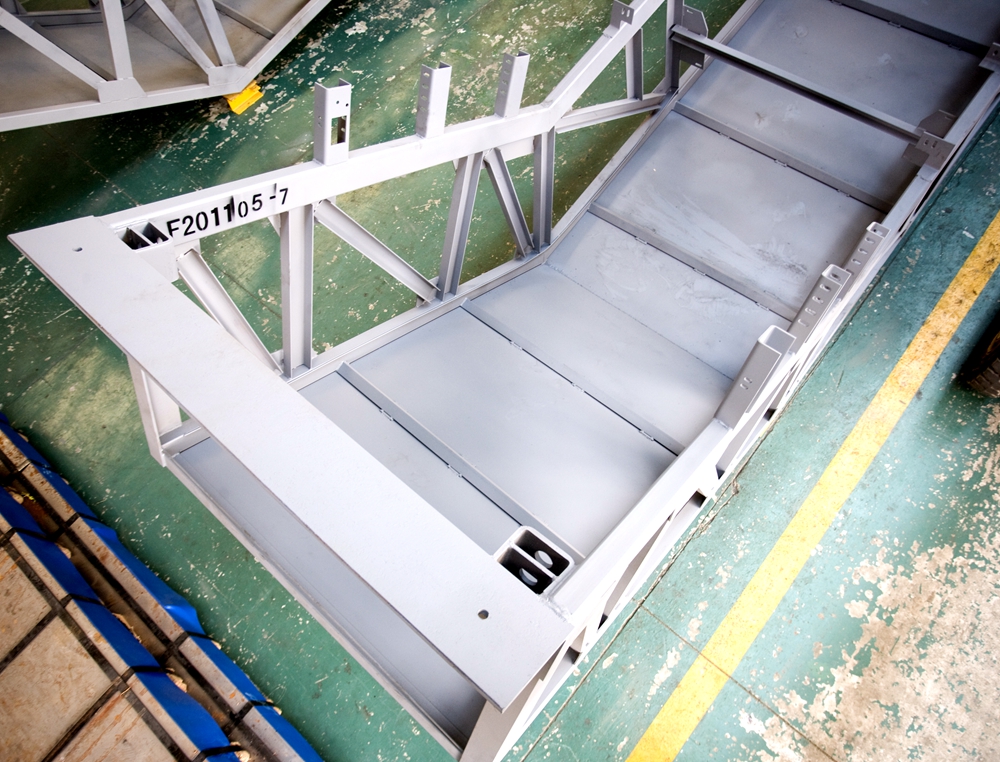 Safety glass baseboard use die-cast aluminum fixed-wedge design, comparing with traditional steel plate fixing method, which is more firm. It not only make whole transport come true but also greatly shorten the installation cycle;
Between tractor and step chain where is double chains, which own high breaking load, higher security and longer life.
Environmental protection and energy saving
Frequency control technology can automatically adjust tractor frequency in the condition of nobody and reduces 46% energy consumption;
Step and step axle are connected by oil bearing, lubrication-free, which solve the embitterment damageable problem under low temperature, and avoid environmental pollution made by lubrication butter and easier to install and maintain.
Handrail system uses roller wheel drive model. It increases driven corners and reduces wear surface of the handrail. The handrail installation and adjustment are more convenient. This model is more efficiently extend handrail life and save maintenance costs;Truss and bottom are welding by thicken oil pan to prevent oil leakage and environmental pollution.
Humanized design
Novel outlook: handrail access uses the design of streamline that is more elegant and fashion. Stainless steel steps surface use black plating lacquer that is high-strength, wear-proof, ant oxidative and beautiful.
More comfortable: rigorous design, more precise craft and ultra-low vibration all that make product more comfortable. Full anti-migraine up and down rotation makes run steady.
Super quiet design: the main truss is designed according to optimized structural mechanics to reduce resonance. we chose low noise traction machine to reduce vibration and noise. Isolation rubber is used between truss and floor to make run steady and environment quiet.
Guide indication: marked run guide and arrival indication supply humanized guidance to the users.
Main parameter
Name of the equipment: Micro-computer control escalator
Style: BSF
Transport capacity: 9000persons / hour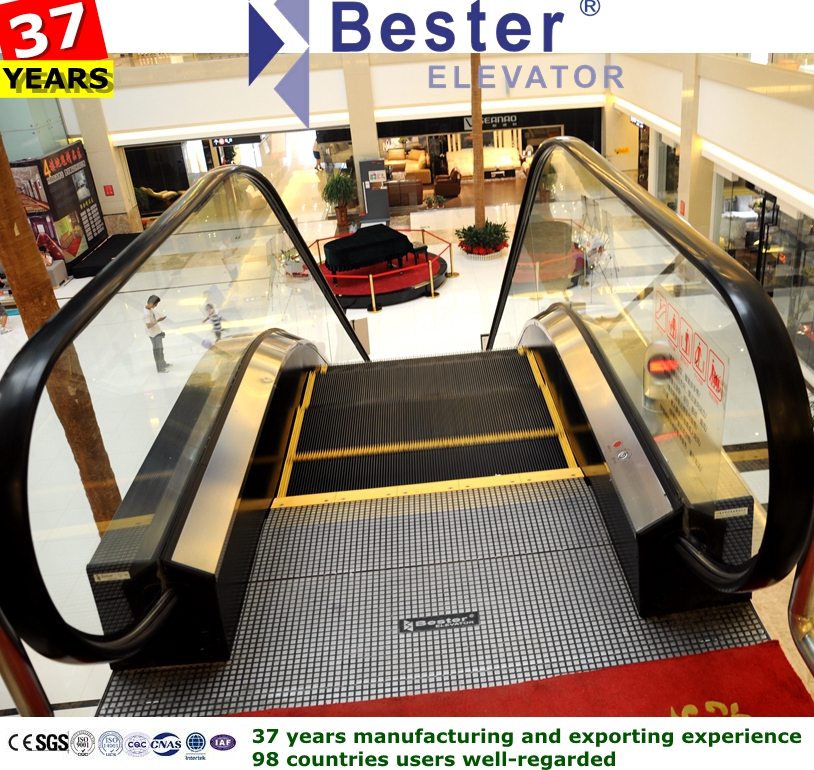 Main configuration
Control system: micro-computer control system
Driving system: vertical type machine adopted specially for BESTER; motor shaft and worm shaft adopt integrative design; deceleration system using motor shaft and worm shaft; transmitted by duplex driving chain.
Frame/ truss: jointed by rectangular steel pipe with high quality; high intensity of rigidity; bending deflection<1/1000 under the maximal load.
Handrail system
Driving style: adopts big impeller, big friction angle, automatic push driving style for handrail to assure the synchronous operation of handrails and step treads under any situation.
Handrail supporting bracket: made of hair line finished stainless steel.
Handrail inlet: black sprayed carbon steel structure with an elegant outline and shape, as well as high level of safety and steadiness.
Handrail: heavy duty black handrails with high quality; breaking strength ≥ 25KN
Handrail guard: made of colorless transparent toughened glass (thickness: 10mm); supporting base adopts sphenoid automatic clamping locating system made of rigidly die cast aluminum alloy
Step treads system
Guide rail of step tread: adopts the special section material which has the function of combination and guidance; prevents the deflection and remain steady in the process of operation
Step chain: made of 35CrMo alloy; processed by heat treatment; and has the features of high abrasion resistance and long life-span; very suitable to be used in the occasion with huge number of crowd and pedestrian flow
Design of step tread: made of stainless steel steps; treated by the process of black electrophoresis paint, addendum burnishing, anti-skid (deslicking) treatment; inserting yellow warming strips made of engineering plastic around the edges. The main sheave and sub-sheave of step treads are made of polyurethane material imported from Germany. They are equipped with low noisy bearing and special lubricant which will never fade or be run out of. The sheaves have the features of high abrasion resistance, long life-span, steady performance, beautiful outline, as well as the high level of safety and reliability
The step lighting: the upside, downside and horizontal (guide) steps of escalators are equipped with green fluorescent lamps for the convenience of getting on and off the escalators. It will be much safer for the old people especially
v Bester Elevator always following market requirement to convince our users around the world with quality products and satisfactory service.
Establishing a sound marketing service network and participates in different exhibitions all over the world , we are now wining 125 agents at home and 25 agents on abroad throughout the world's major emerging markets.
v Multiply Products
Popular in government-financed projects, real estate projects, hotels and urban rail transit projects.
v Safety First
High Safety Standard ensured for any Accidents occurs.
ISO9001:2000 quality and CE marking certification systems.
v Services
First-Class Sets of Equipment for metal cutting, sheet metal fabrication, coating and test equipment worth USD70 million
Win-Win Cooperation and Mutual Benefits.
v Global Market
More than 30% of our products are exported to South America, Europe, Asia, and Africa etc; Our export volume ranks ninth in
China and second in self-owned brand of China. We provide elevator and escalator with competitive price and reliable quality.
Furthermore, we will spend more efforts to look for good and qualified abroad agents so that we can localize our after-service
World widely in the future.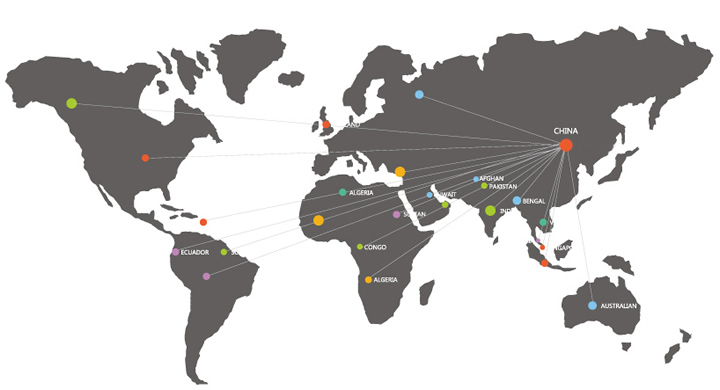 Looking for ideal 35 Degeree Escalator Model Manufacturer & supplier ? We have a wide selection at great prices to help you get creative. All the Escalator and Elevator Safety are quality guaranteed. We are China Origin Factory of Escalator Brand Bester. If you have any question, please feel free to contact us.